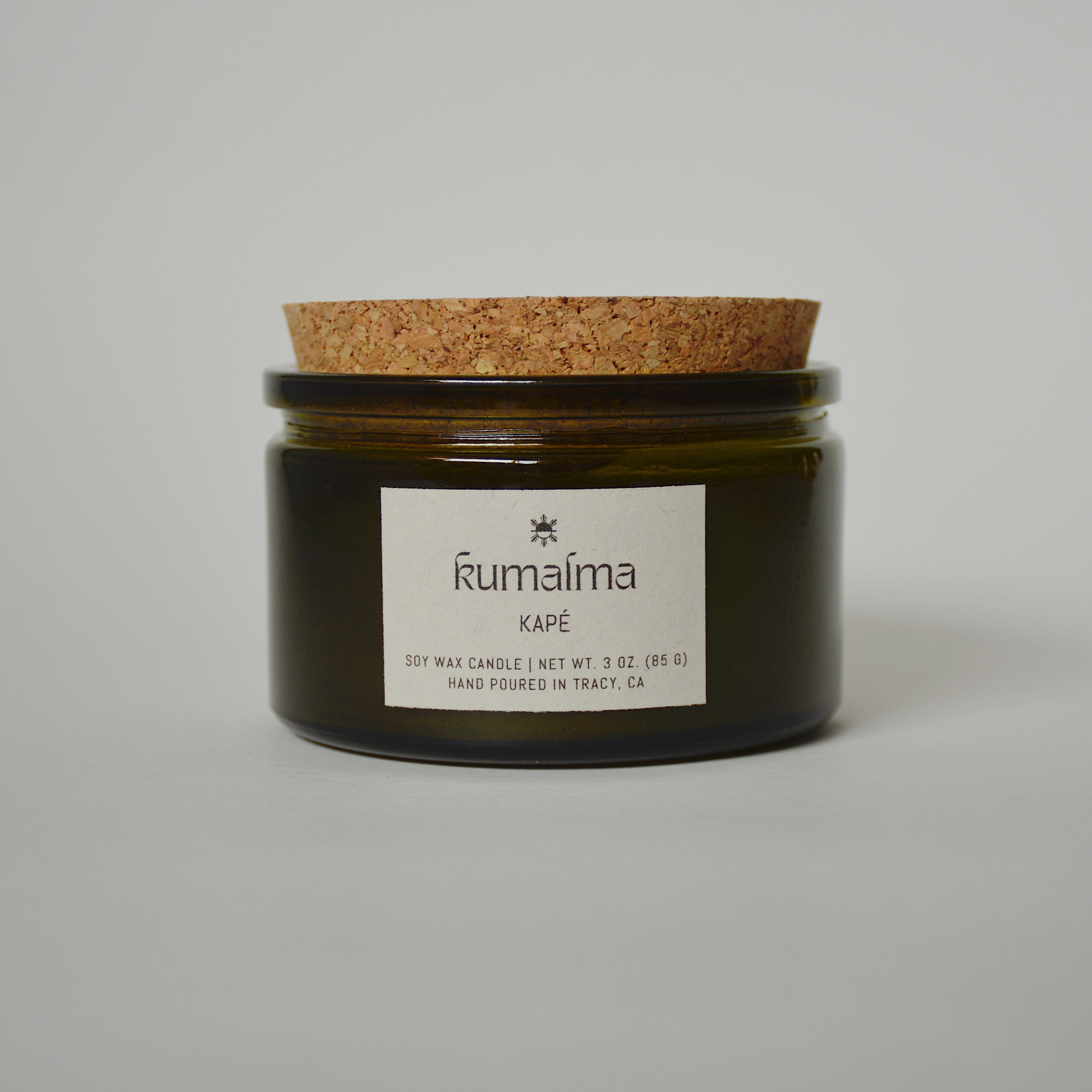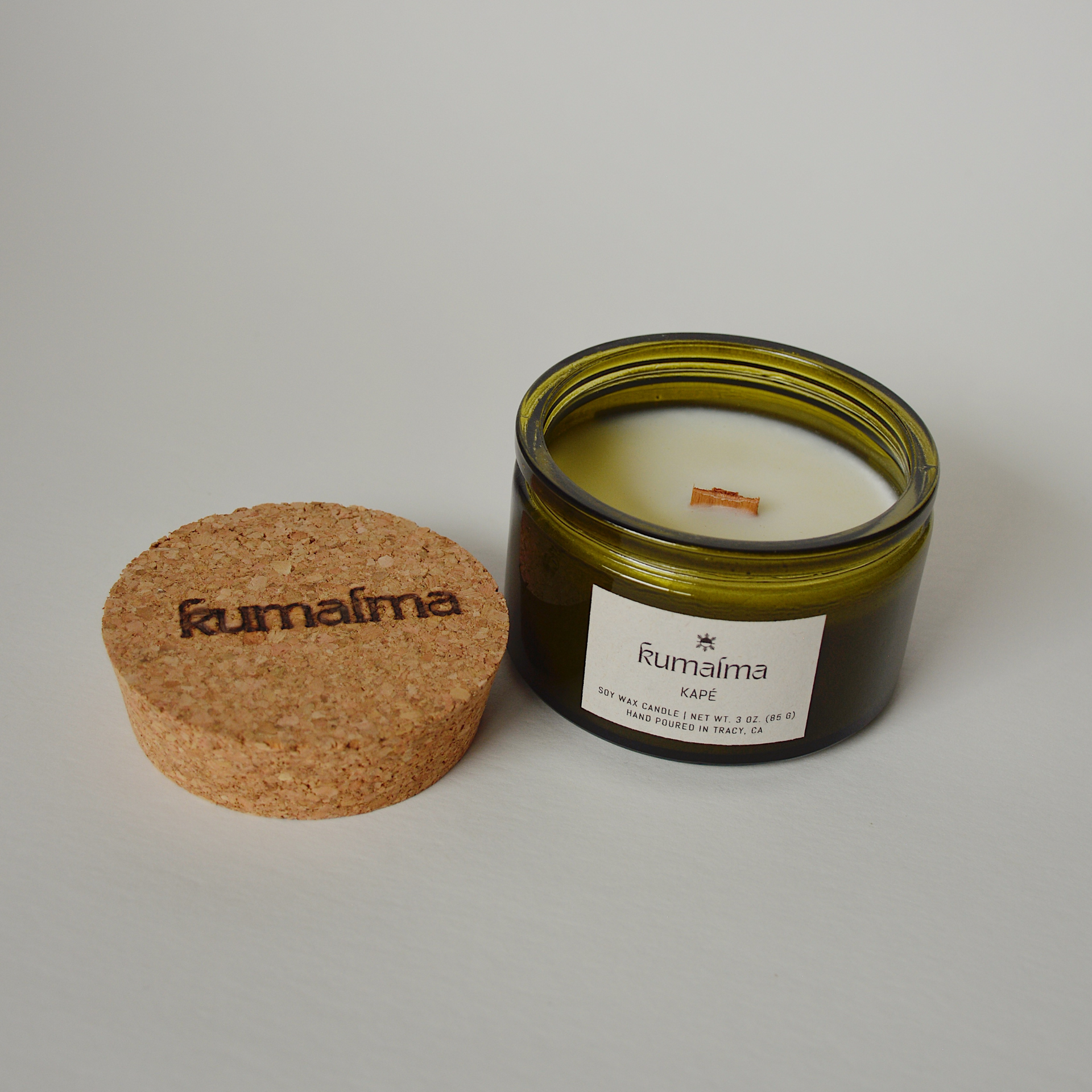 A comforting scent throughout the seasons, the smell of freshly brewed coffee.
Stay tuned for the return of our Tsismis Bundle, paired perfectly with our Pandesal candle.
Notes of dark roasted coffee, cocoa, and vanilla.
Phthalate-free fragrance oils

Compostable sticker label

3.15" D x 1.97" H
100% Soy Wax

FSC-Certified Wood Wick

Cork Lid

Net Wt. 3oz (85g)

15+ hour burn
Also available in our 11oz glass jar and 9oz gold tin.
To enjoy the most out of your candles, always allow your candles to form a full melt pool during every burn and trim your wick before lighting every time.
*We recommend burning only in 1.5-2 hour (or until full melt full forms) increments in smaller rooms.