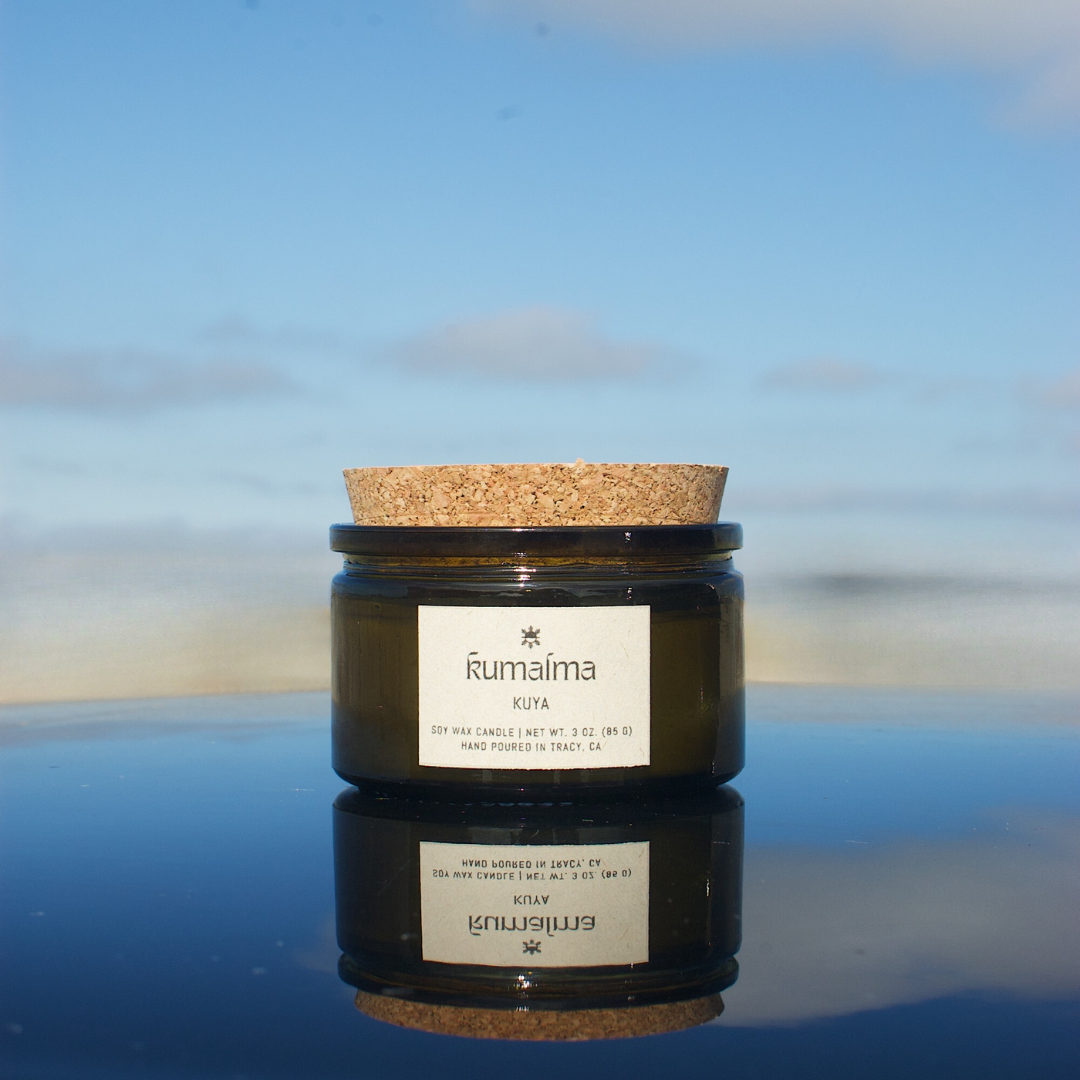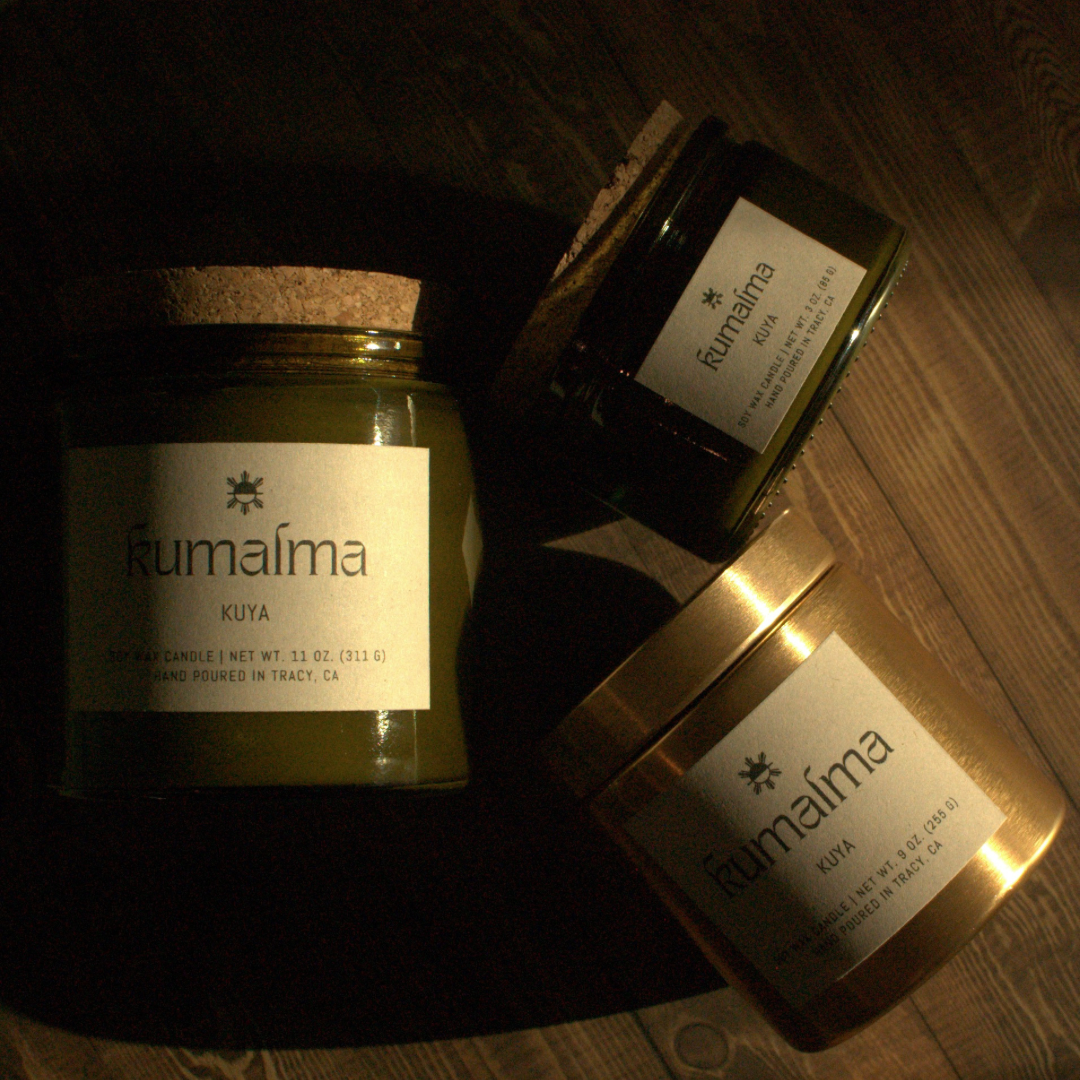 KUYA • Sparkling Lemon-Lime & Light Musk | 3oz |
kuya: tagalog (n.) big brother
"For my own Kuya, every moment has been a chapter in our incredible journey together. Your wisdom, warmth, and the joy of our car rides have been the source of something extraordinary. This scent blend, inspired by your favorite car air freshener, serves as a heartfelt tribute to celebrate the essence of sibling bonds and the lifelong inspiration you've provided." - Jaimie Lynne (Founder)
This blend features a refreshing tonic-like cleanliness with subtle citrus notes and a sweet, musky finish.
Phthalate-free fragrance oils

Compostable sticker label

3.15" D x 1.97" H
100% Soy Wax

FSC-Certified Wood Wick

Cork Lid

Net Wt. 3oz (85g)

15+ hour burn
Also available in our 11oz glass jar and 9oz gold tin.
To enjoy the most out of your candles, always allow your candles to form a full melt pool during every burn and trim your wick before lighting every time.
*We recommend burning only in 1.5-2 hour (or until full melt full forms) increments in smaller rooms.