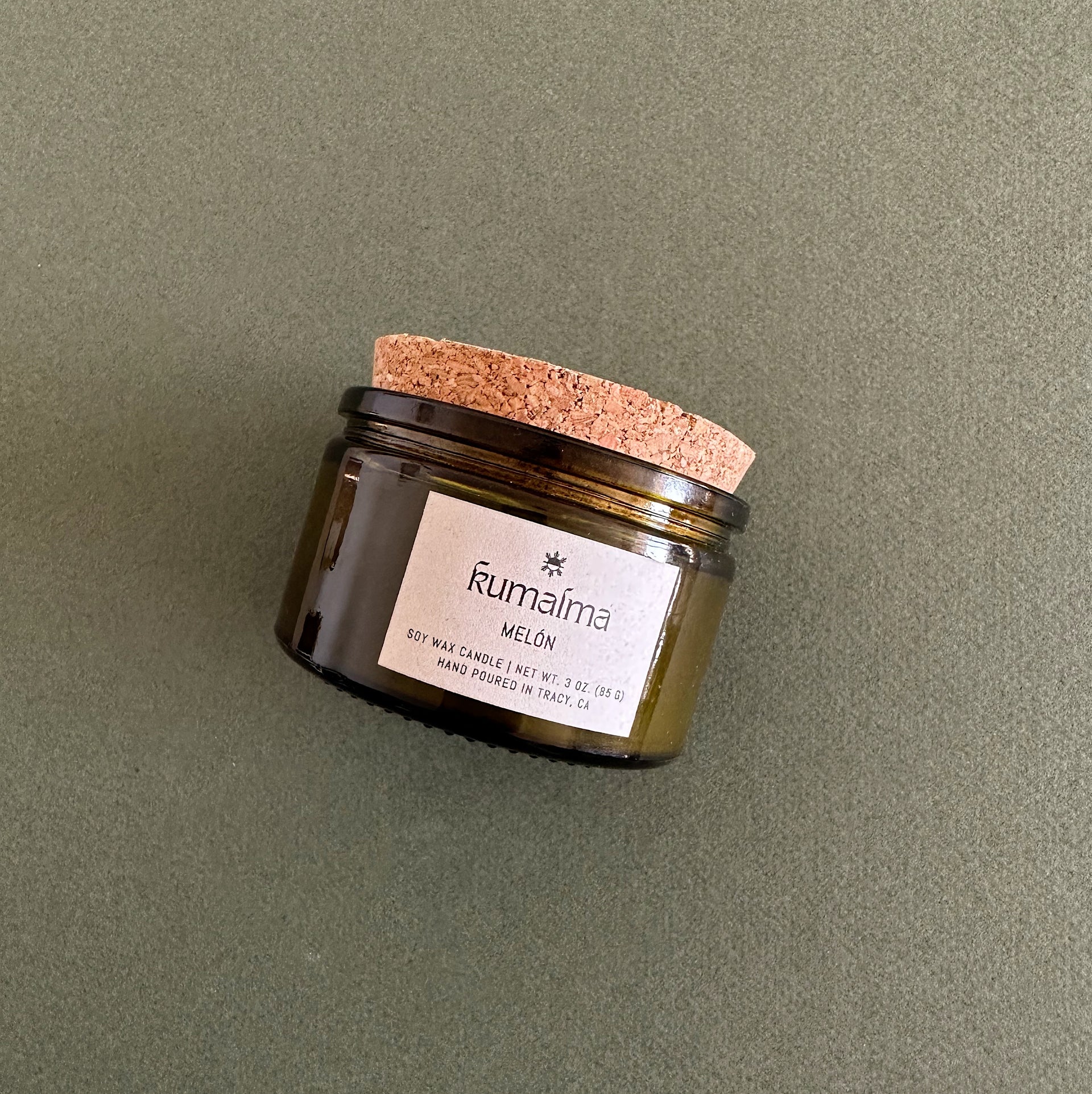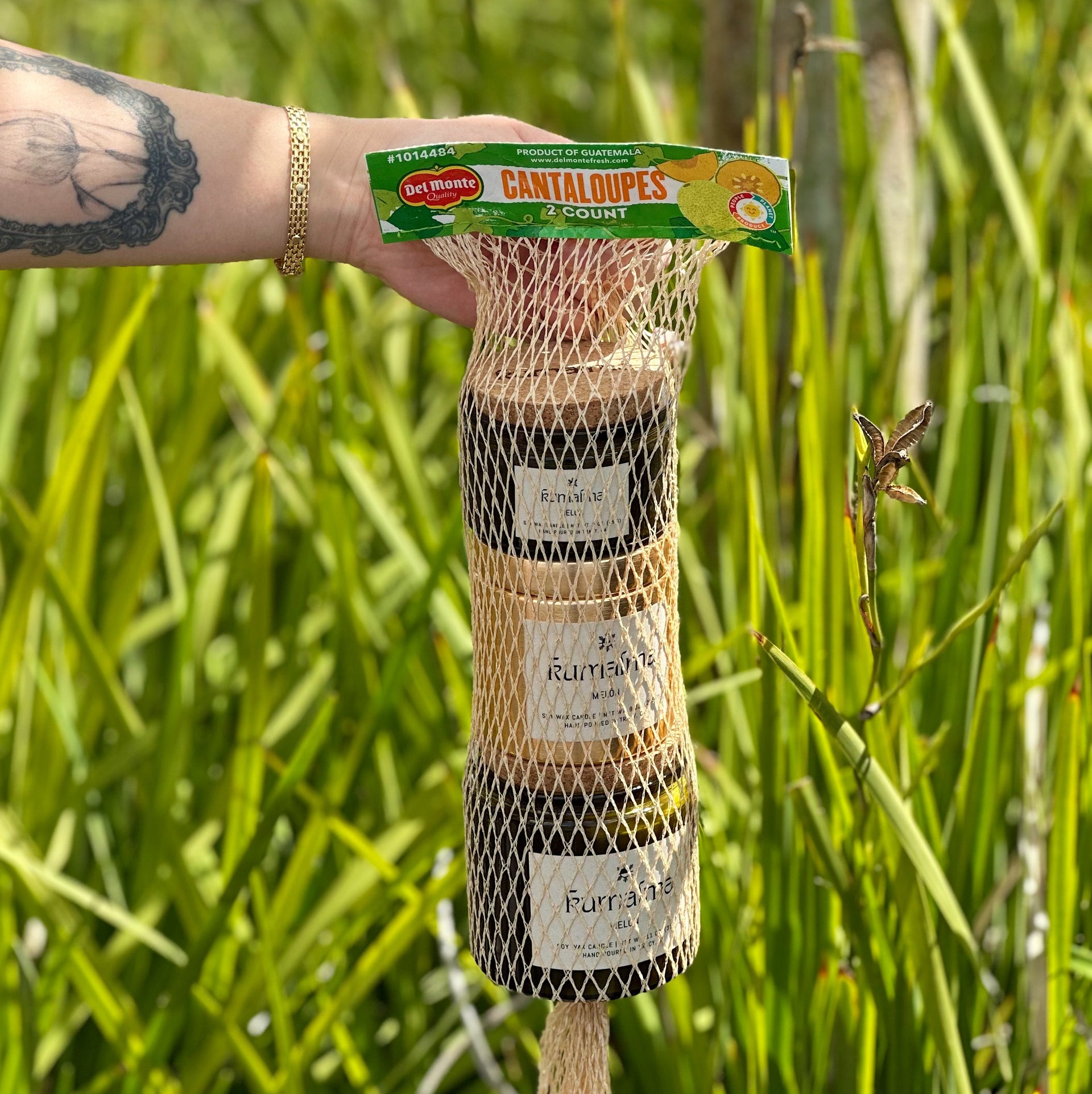 MELÓN • Cantaloupe Juice | 3oz |
"I owe so much of Kumalma's success to my Mom, my biggest inspiration. For her 60th birthday (April 19), I wanted to surprise her with a new scent based on my favorite drink she used to make for my brother and I.
I remember helping her with the stainless steel scraper to dig out noodle shaped cantaloupe strands while she mixes the juice concoction. My hands would always get so sore and cold from the continuous scraping.
But at the end of this task we would be rewarded with the most refreshing, sweet drink we grew up knowing as Melón.
From our kitchen to yours, we hope you enjoy this sweet treat." - Jaimie Lynne, kumalma founder/owner
Notes of ripe cantaloupe, sugar, and musk.
Phthalate-free fragrance oils

Compostable sticker label

3.15" D x 1.97" H
100% Soy Wax

FSC-Certified Wood Wick

Cork Lid

Net Wt. 3oz (85g)

15+ hour burn
To enjoy the most out of your candles, always allow your candles to form a full melt pool during every burn and trim your wick before lighting every time.
*We recommend burning only in 1.5-2 hour (or until full melt full forms) increments in smaller rooms.