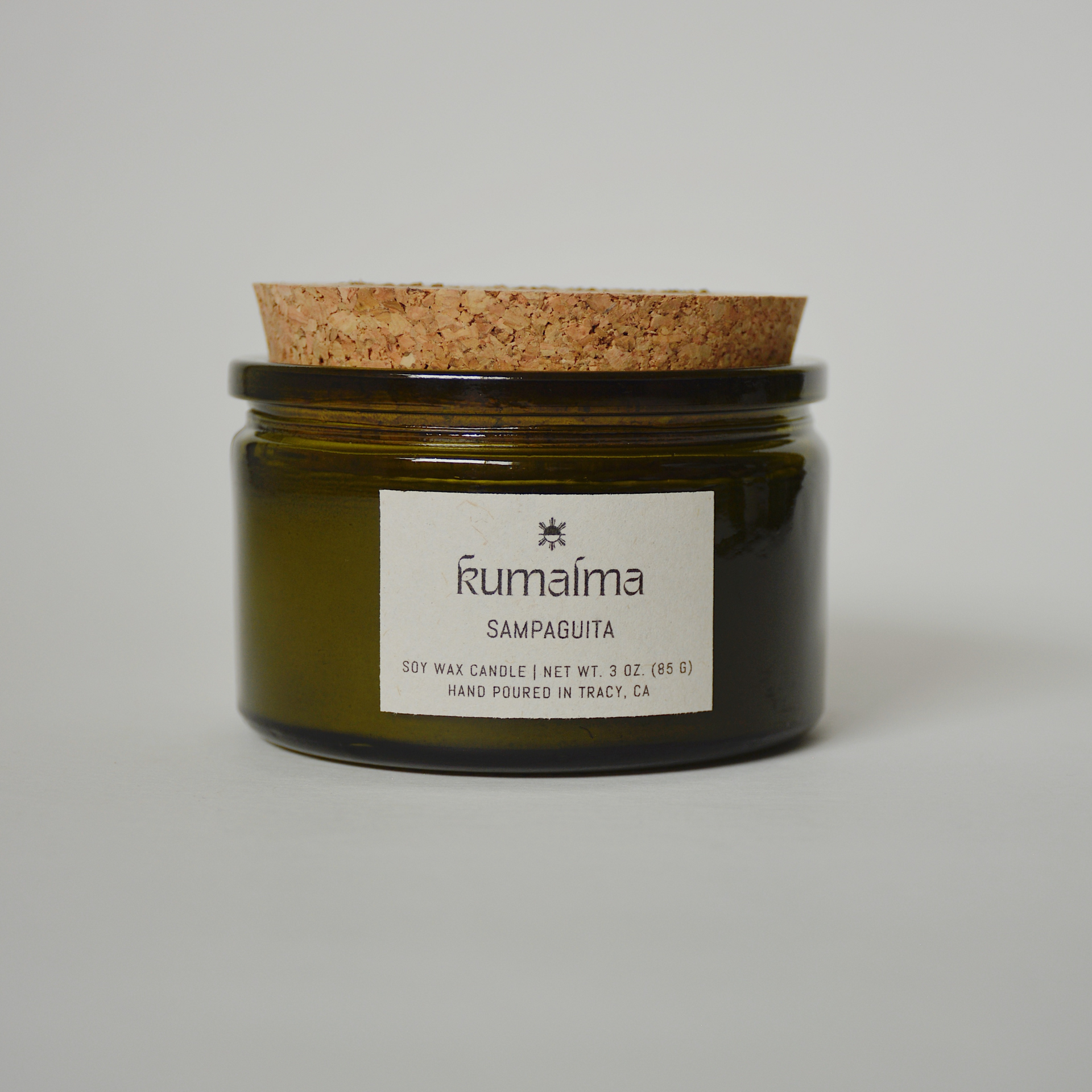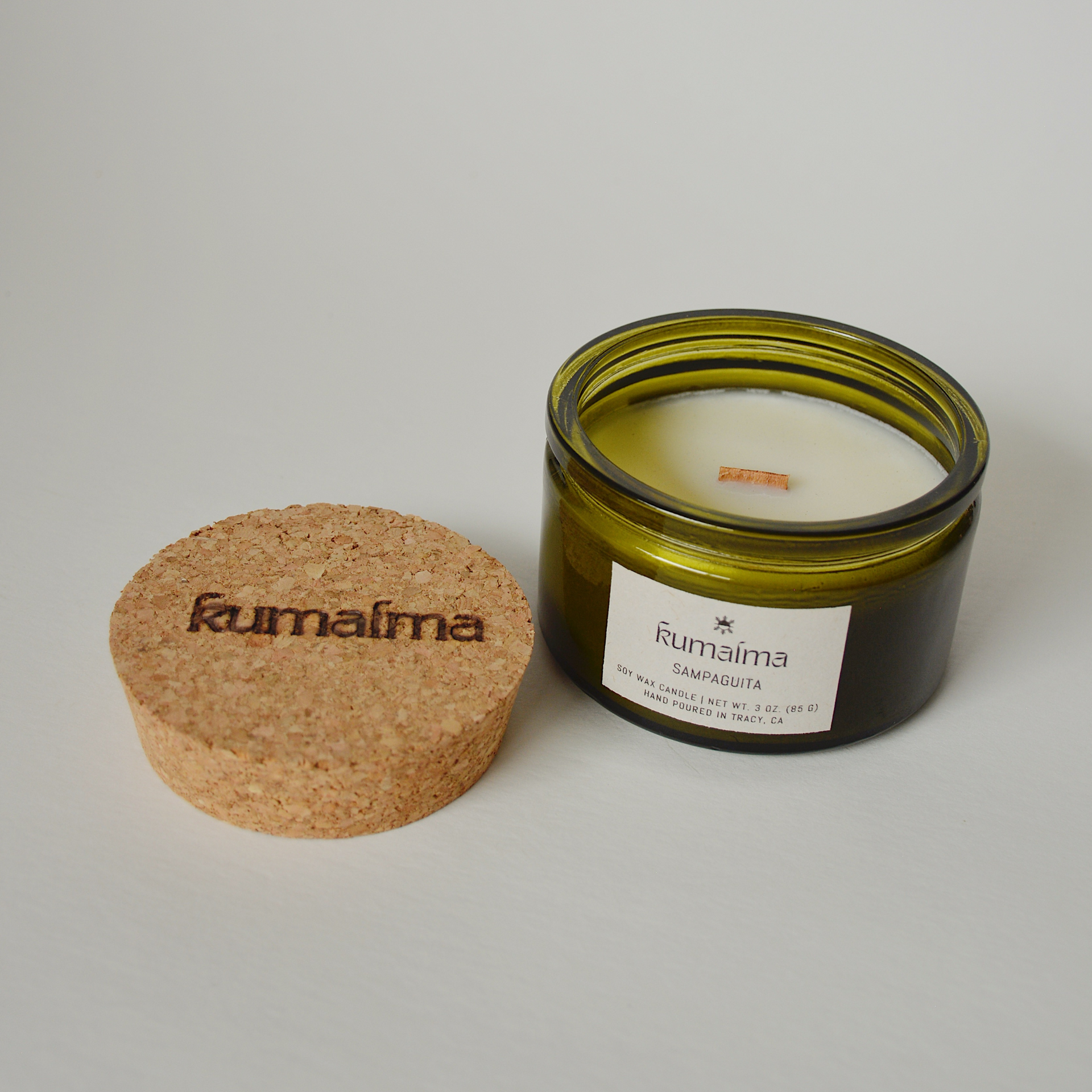 SAMPAGUITA • Philippine Jasmine | 3oz |
Sampaguita (Jasmine) is the national flower of the Philippines, a symbol of strength, simplicity, purity, and humility.
The sweet fragrant aroma of traditional jasmine will fill your home with deep, rich florals while instantly transporting you to the Philippines.
Phthalate-free fragrance oils

Compostable sticker label

3.15" D x 1.97" H
100% Soy Wax

FSC-Certified Wood Wick

Cork Lid

Net Wt. 3oz (85g)

15+ hour burn
Also available in our 11oz glass jar and 9oz gold tin.
To enjoy the most out of your candles, always allow your candles to form a full melt pool during every burn and trim your wick before lighting every time.
*We recommend burning only in 1.5-2 hour (or until full melt full forms) increments in smaller rooms.