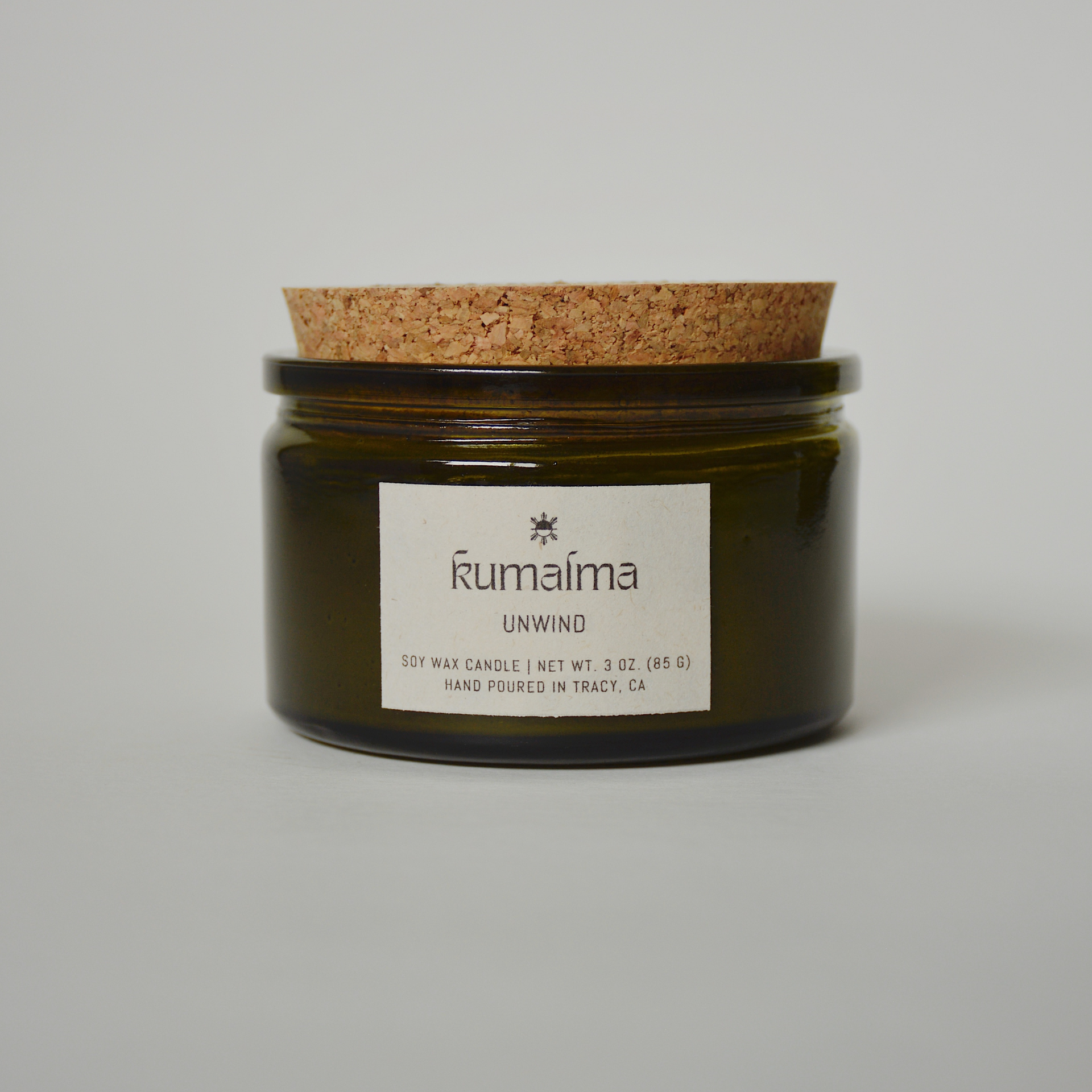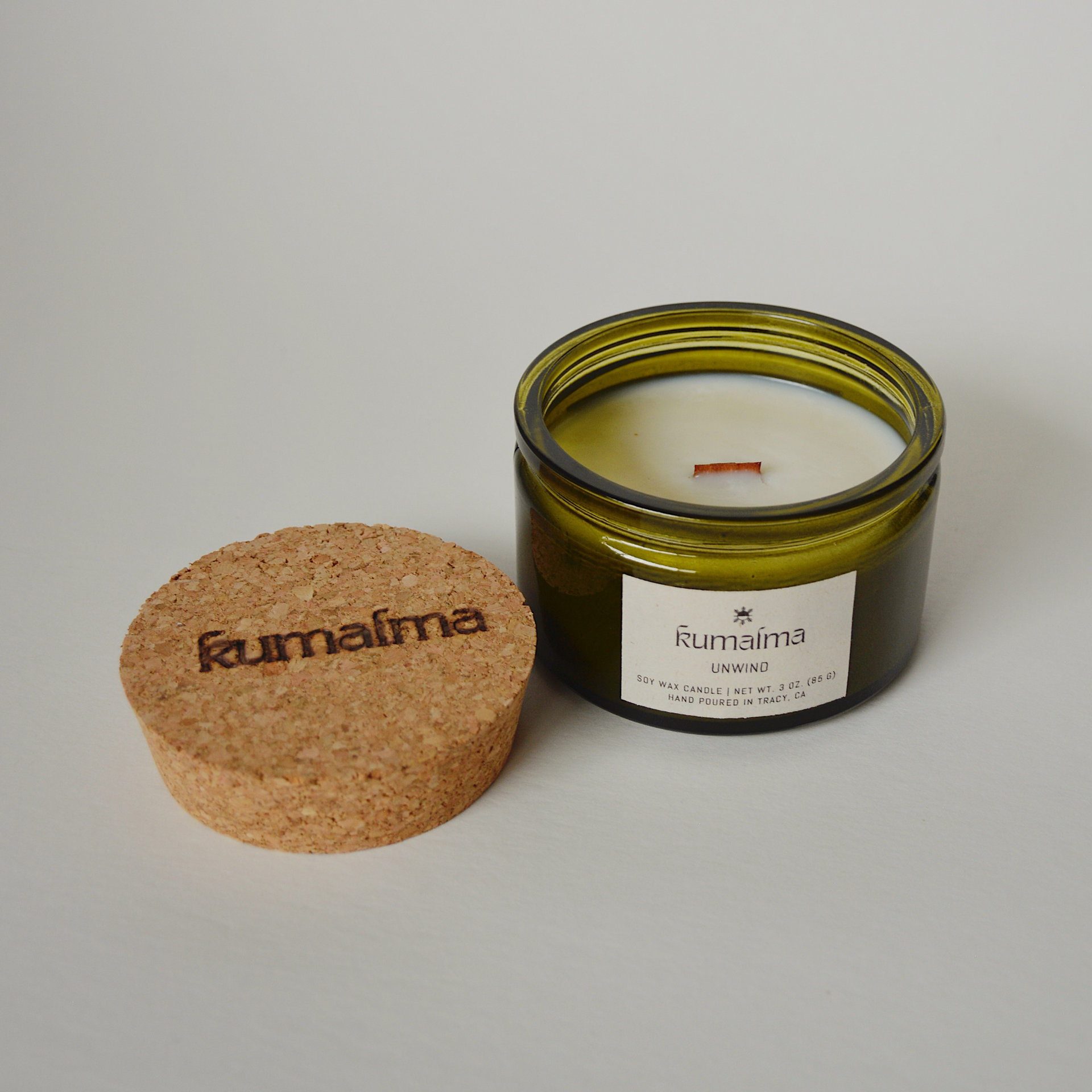 UNWIND • Lavender & Vetiver | 3oz |
This blend was formulated with you in mind, our community. We asked and listened to what you'd love to unwind to.
Vetiver is a grass originally from India and today can be found almost all over Asia. With similarities to lemongrass, vetiver leans more on the warm, woody and earthy side. These qualities make a perfect pair with lavender's sweet, floral notes.
 Notes of lavender, lemon peel, cedar, amber, & vetiver.
Phthalate-free fragrance oils

Compostable sticker label

3.15" D x 1.97" H
100% Soy Wax

FSC-Certified Wood Wick

Cork Lid

Net Wt. 3oz (85g)

15+ hour burn
Also available in our 11oz glass jar and 9oz gold tin.
To enjoy the most out of your candles, always allow your candles to form a full melt pool during every burn and trim your wick before lighting every time.
*We recommend burning only in 1.5-2 hour (or until full melt full forms) increments in smaller rooms.