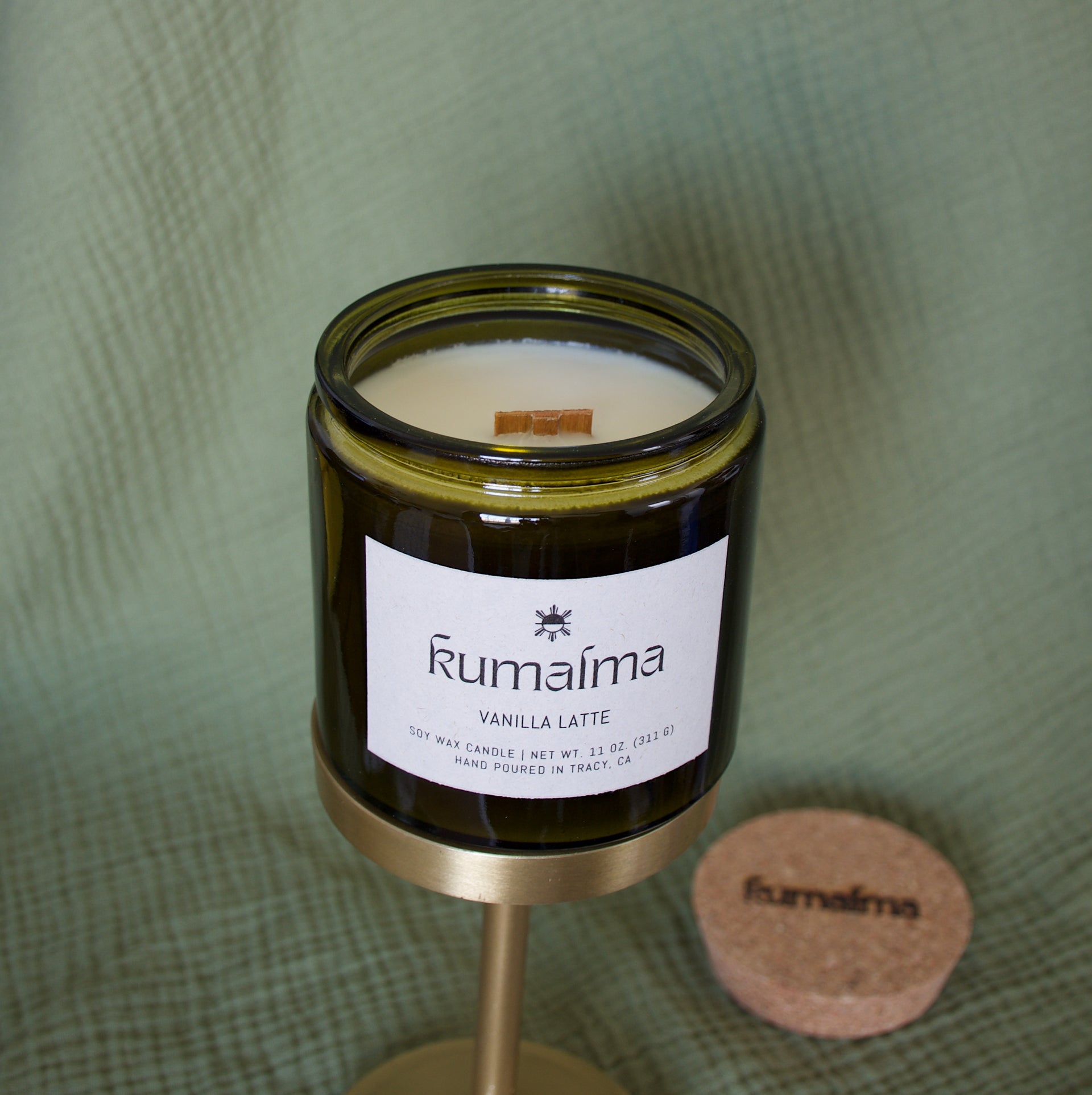 We were a part of this year's annual San Francisco Coffee Festival held at Fort Mason Center. Joining this festival inspired us to recreate the scents of our favorite drinks. We are excited to share our line of Latte scents for a limited time, only available in our classic 11oz glass jars.
Notes of vanilla, coffee, milk.
Phthalate-free fragrance oils

Compostable sticker label

3.5" H x 3.5" D

100% Soy Wax

FSC-Certified Wood Wick

Cork Lid

Net Wt. 11oz (311g)

75+ hour burn
To enjoy the most out of your candles, always allow your candles to form a full melt pool during every burn and trim your wick before lighting every time.
Our three other scents in the Latte line include Lavender Latte, Pumpkin Latte, and Matcha Latte. Be sure to check out our limited Matcha Bundle!