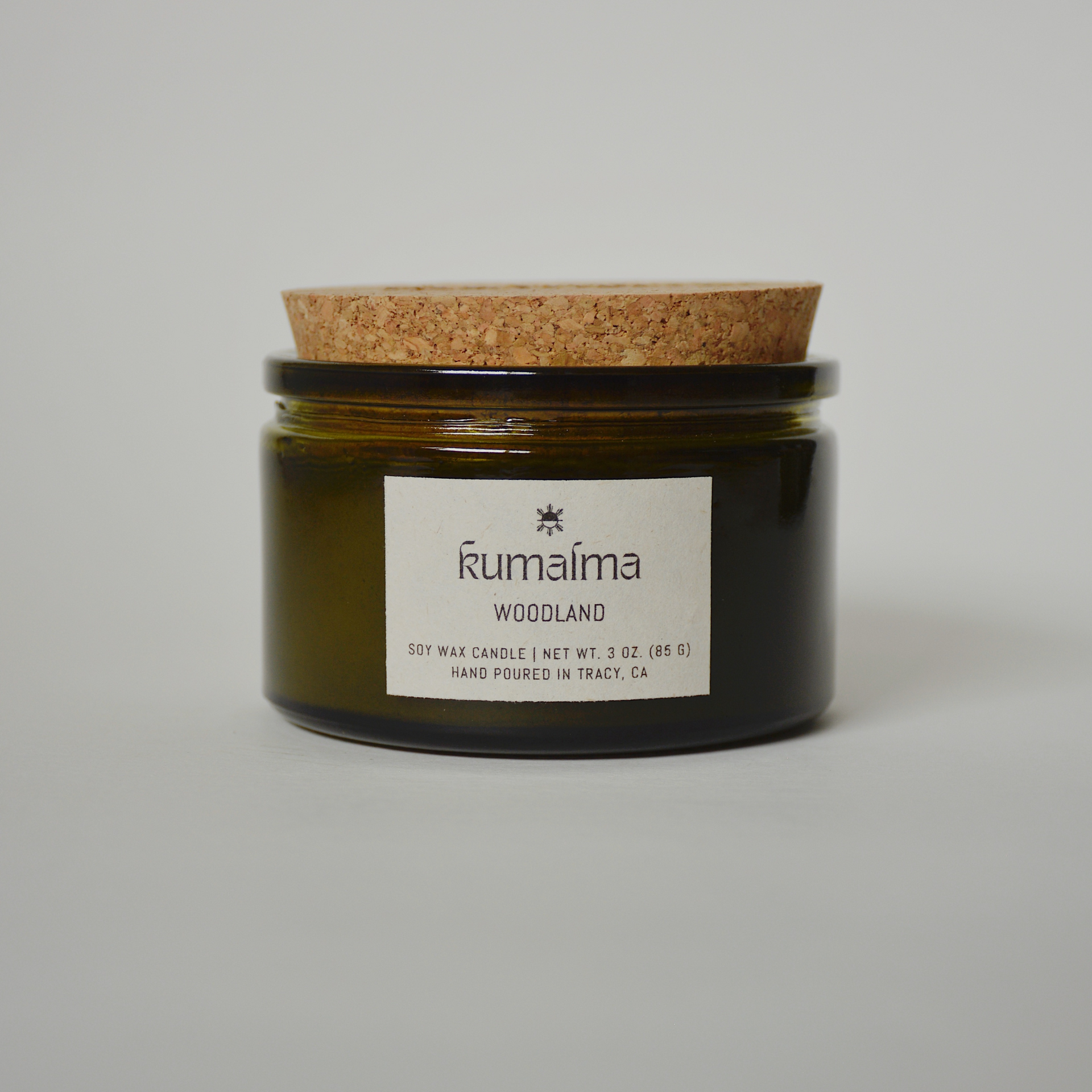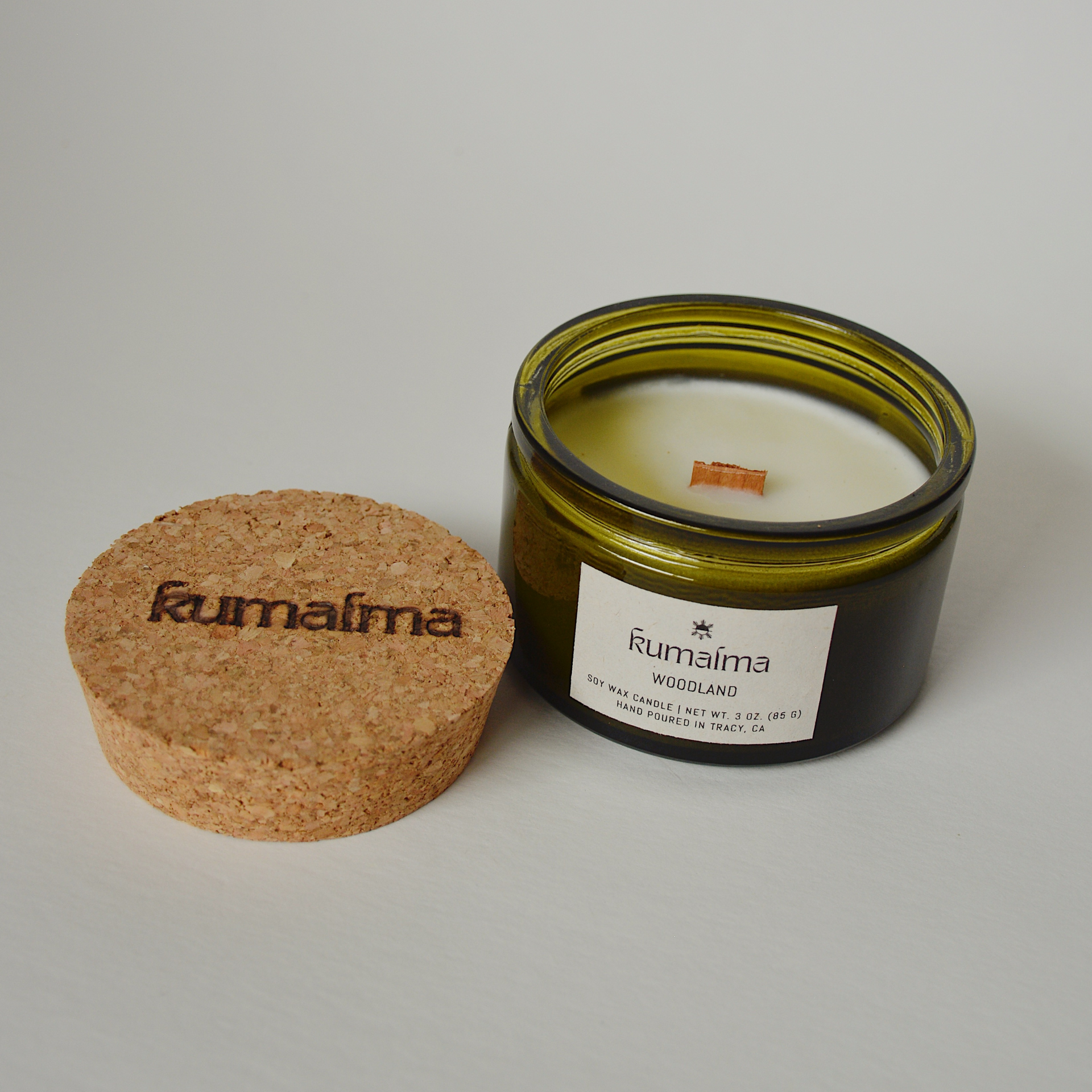 WOODLAND • Evergreen, Fir, and Moss | 3oz |
We wanted to capture that cozy time during the holidays when your christmas tree is up and the fire place is burning. All feels right in the world because you've got everything you need.
 Notes of evergreen, clove, cypress, fir, amber, moss, & smoke.
Phthalate-free fragrance oils

Compostable sticker label

3.15" D x 1.97" H
100% Soy Wax

FSC-Certified Wood Wick

Cork Lid

Net Wt. 3oz (85g)

15+ hour burn
Also available in our 11oz glass jar and 9oz gold tin.
To enjoy the most out of your candles, always allow your candles to form a full melt pool during every burn and trim your wick before lighting every time.
*We recommend burning only in 1.5-2 hour (or until full melt full forms) increments in smaller rooms.