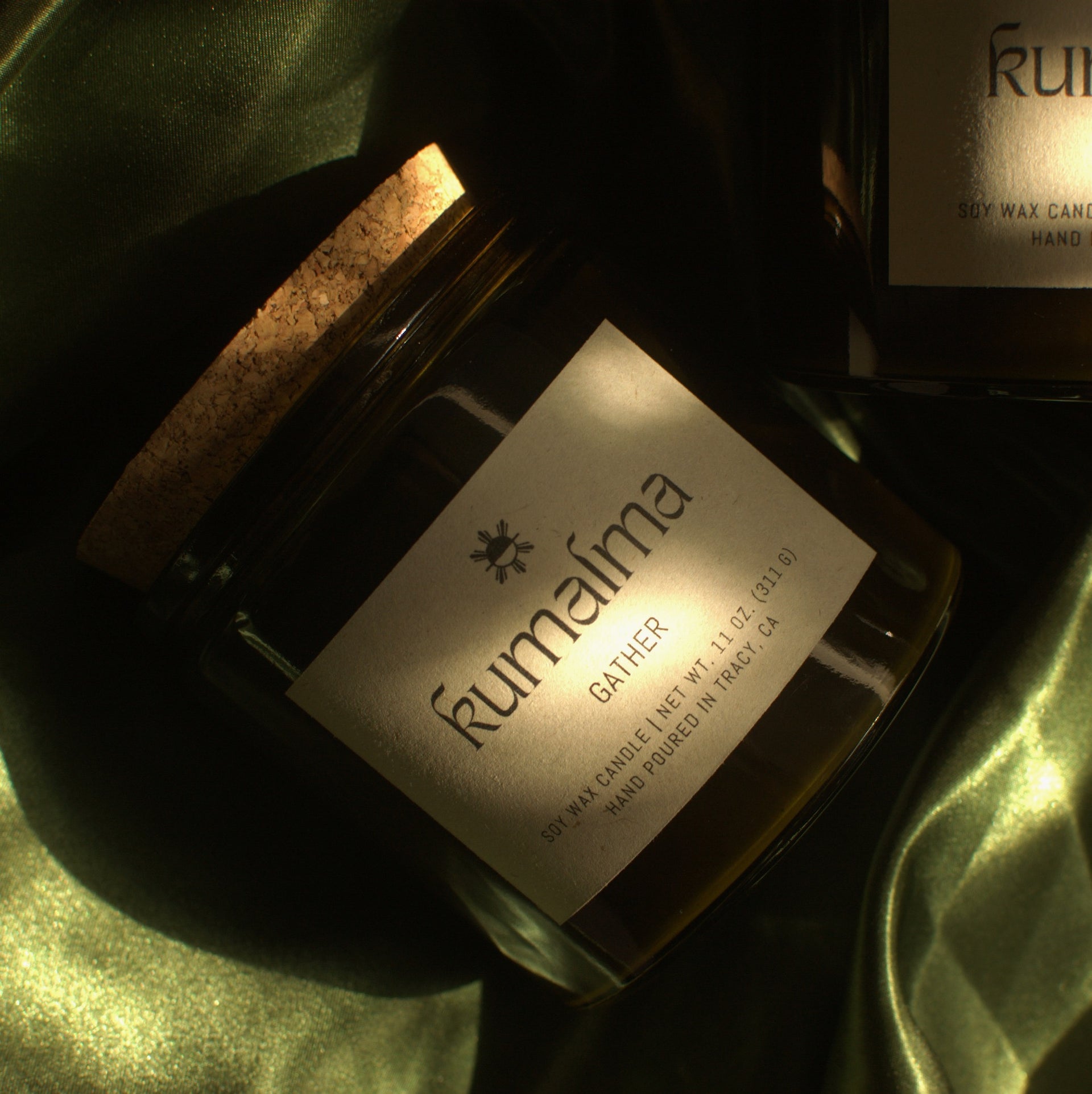 GATHER • Apple, Spiced Ginger, & Bourbon | 11oz
A scent blend that's a typical mainstay for us during the holidays. Every year, we concoct warm and cozy boozy drinks as soon as the 'ber' months arrive because we're preparing to gather around with our loved ones. It was perfect that this blend was finalized by Jeremy, who is in charge of ensuring everyone has a warm drink in hand during our gatherings.
Notes of apple, spiced ginger, maple, and bourbon.
Phthalate-free fragrance oils

Compostable sticker label

3.5" H x 3.5" D

100% Soy Wax

FSC-Certified Wood Wick

Cork Lid

Net Wt. 11oz (311g)

75+ hour burn
To enjoy the most out of your candles, always allow your candles to form a full melt pool during every burn and trim your wick before lighting every time.
Explore our other Winter scent INDULGE • Peppermint & Bittersweet Chocolate.
We hope these two special blends put you in the mood to gather with your loved ones and indulge in precious moments.